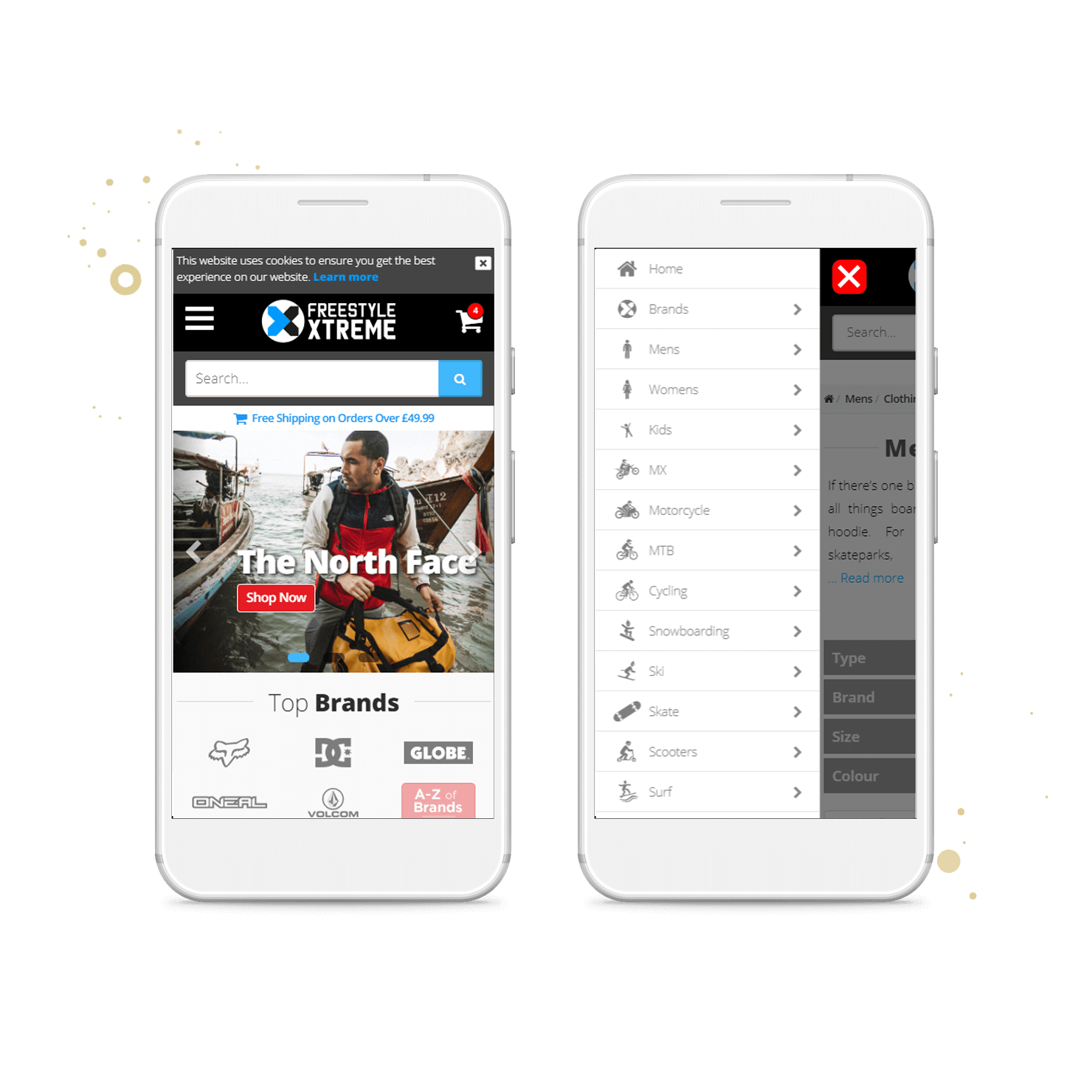 Research makes
everything simple
As a Product Design graduate, I have a firm grasp on user-centered design. Creating works that fulfill strategic objectives while meeting users needs.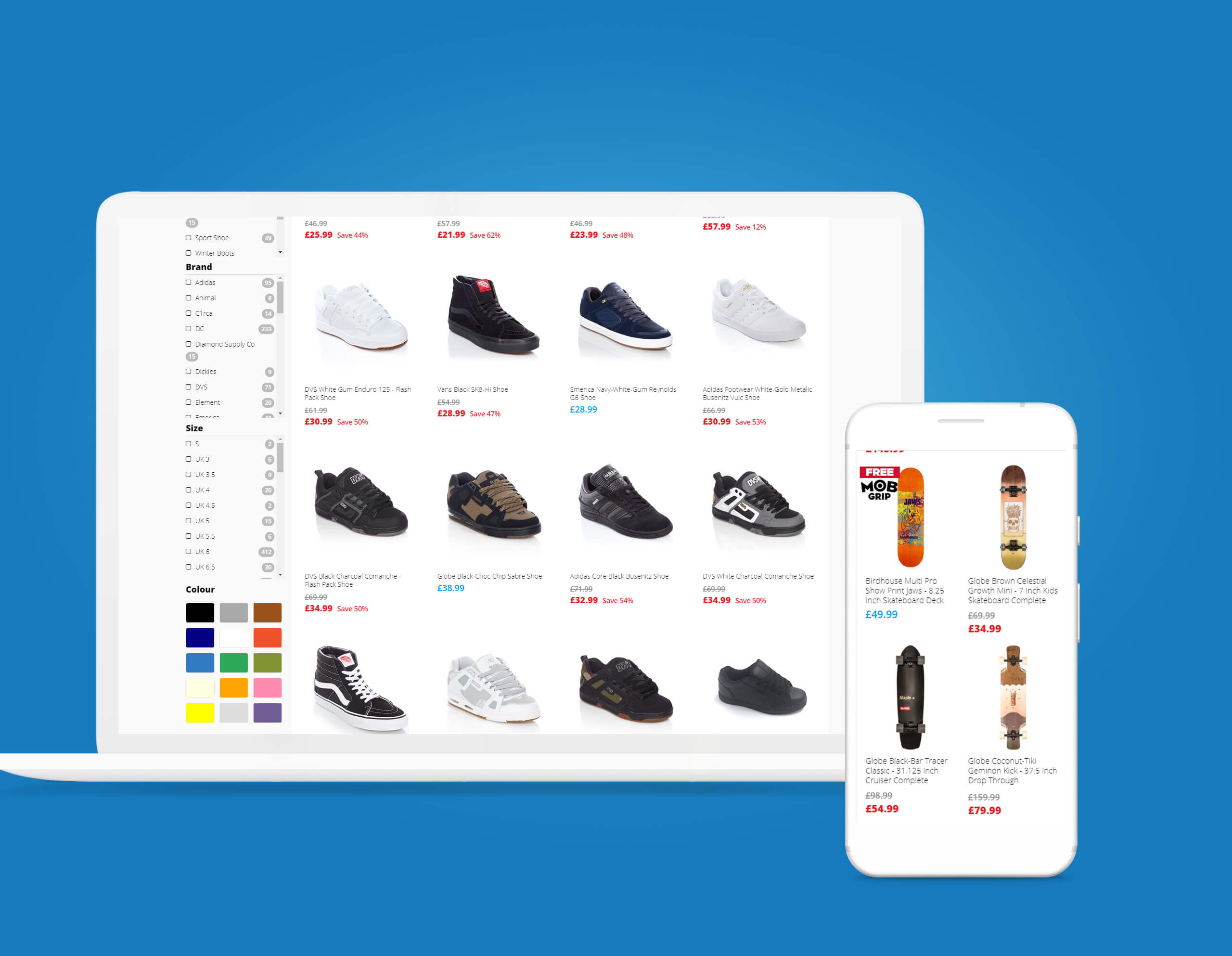 FreestyleXtreme is one of Europe's largest action sports retailer, selling sports gear to biker, skater and surfer in more than 60 countries through its 20 storefronts. The last 3 years the company has seen a massive growth of over 280% and in 2018 it was ranked 83 in The Sunday Times: Fast Track 100.
Results
Faster page-load: below 3 seconds
Website traffic: over 9 million per year
Pageviews: over 50 million per year
70% increase in mobile traffic (0ver 5 million per year)
19% increase in conversion rates
44% increase in basket value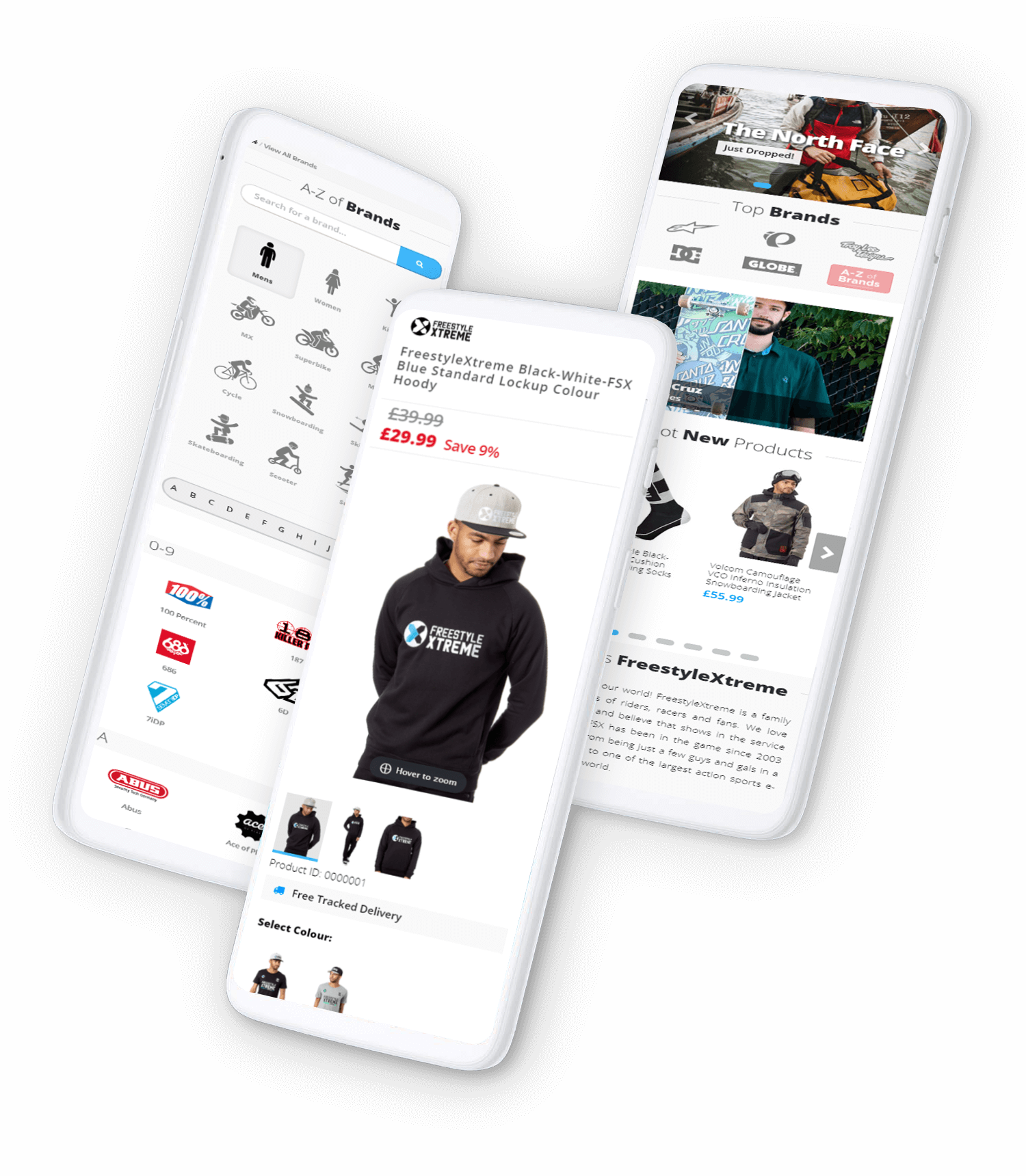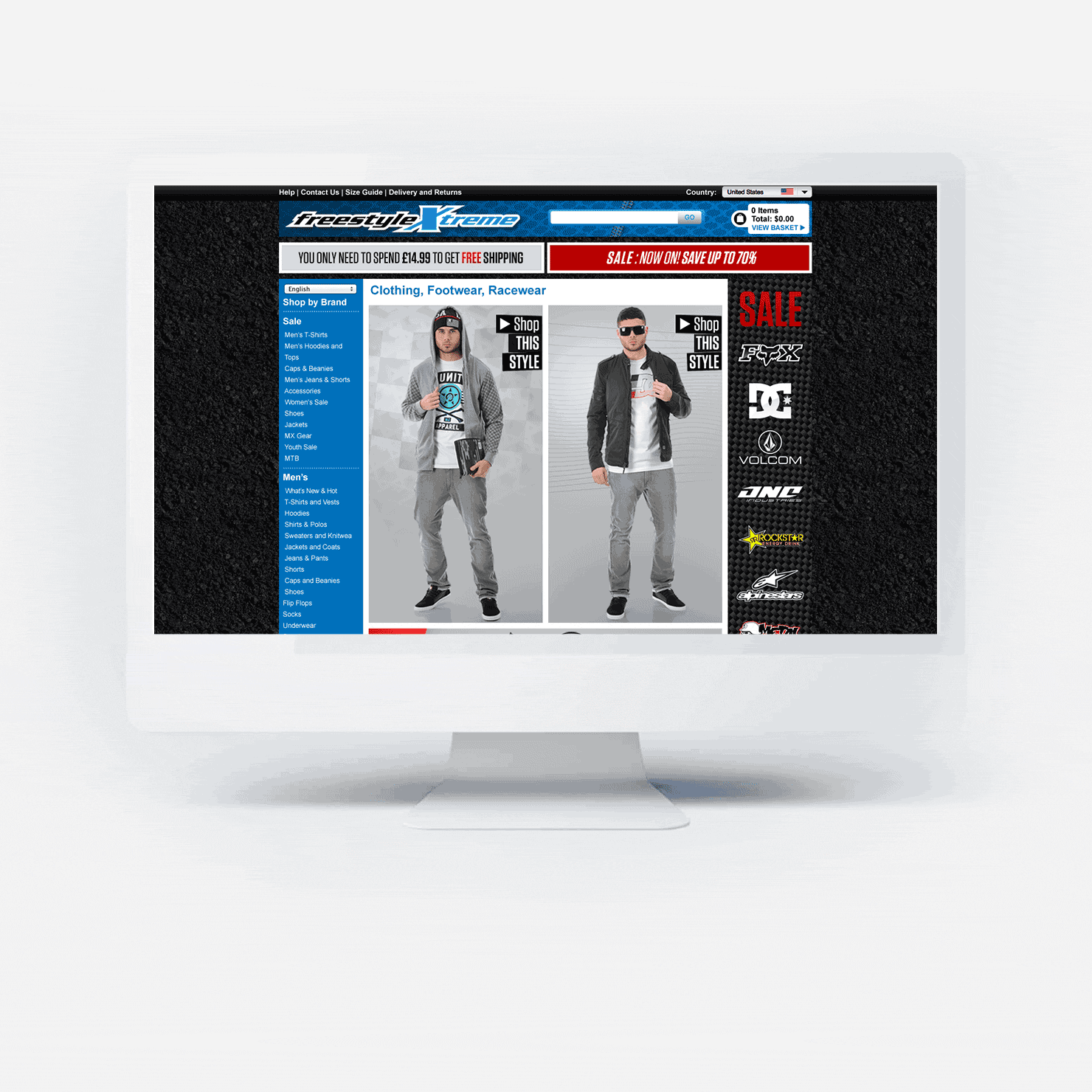 home page | 2013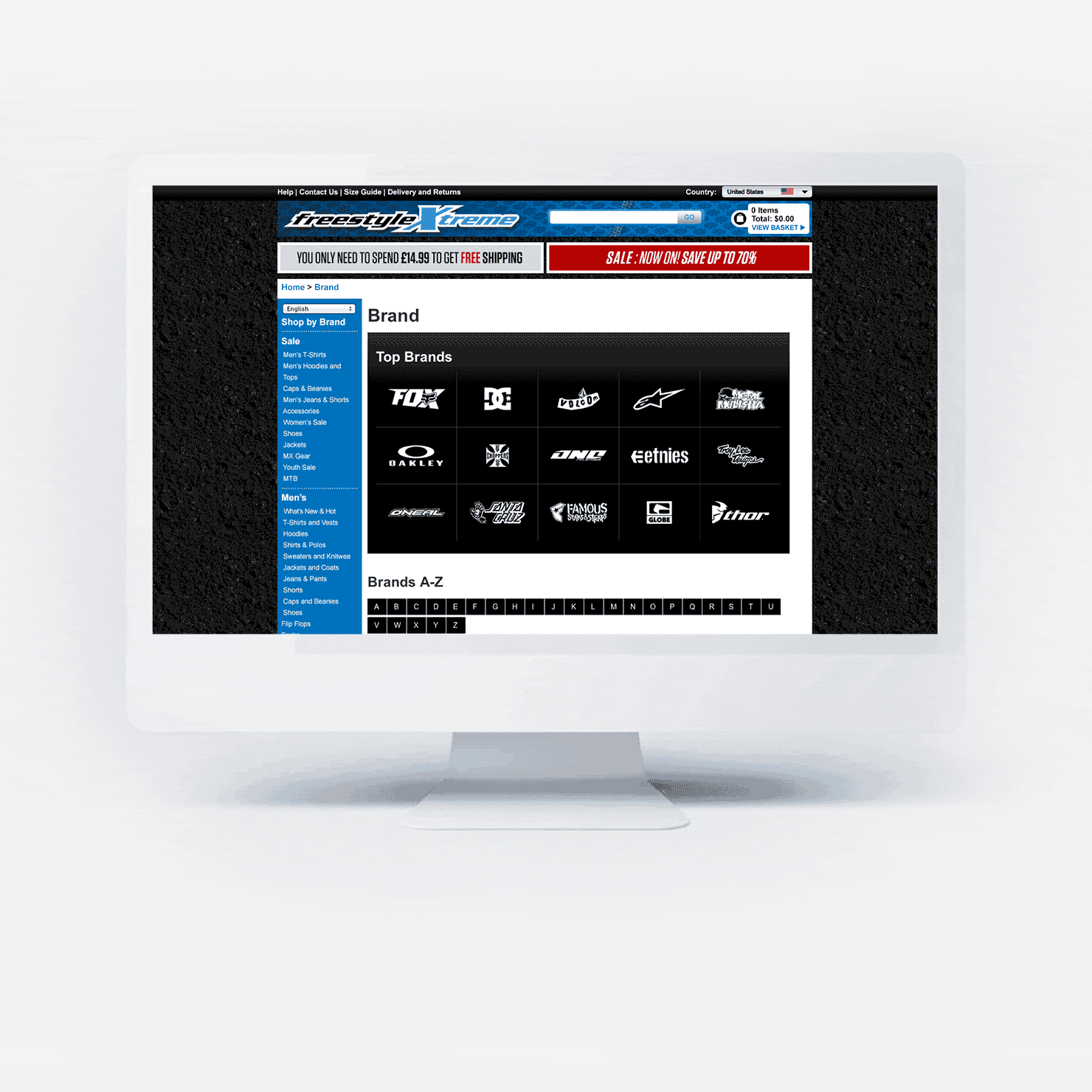 A-Z of Brands | 2013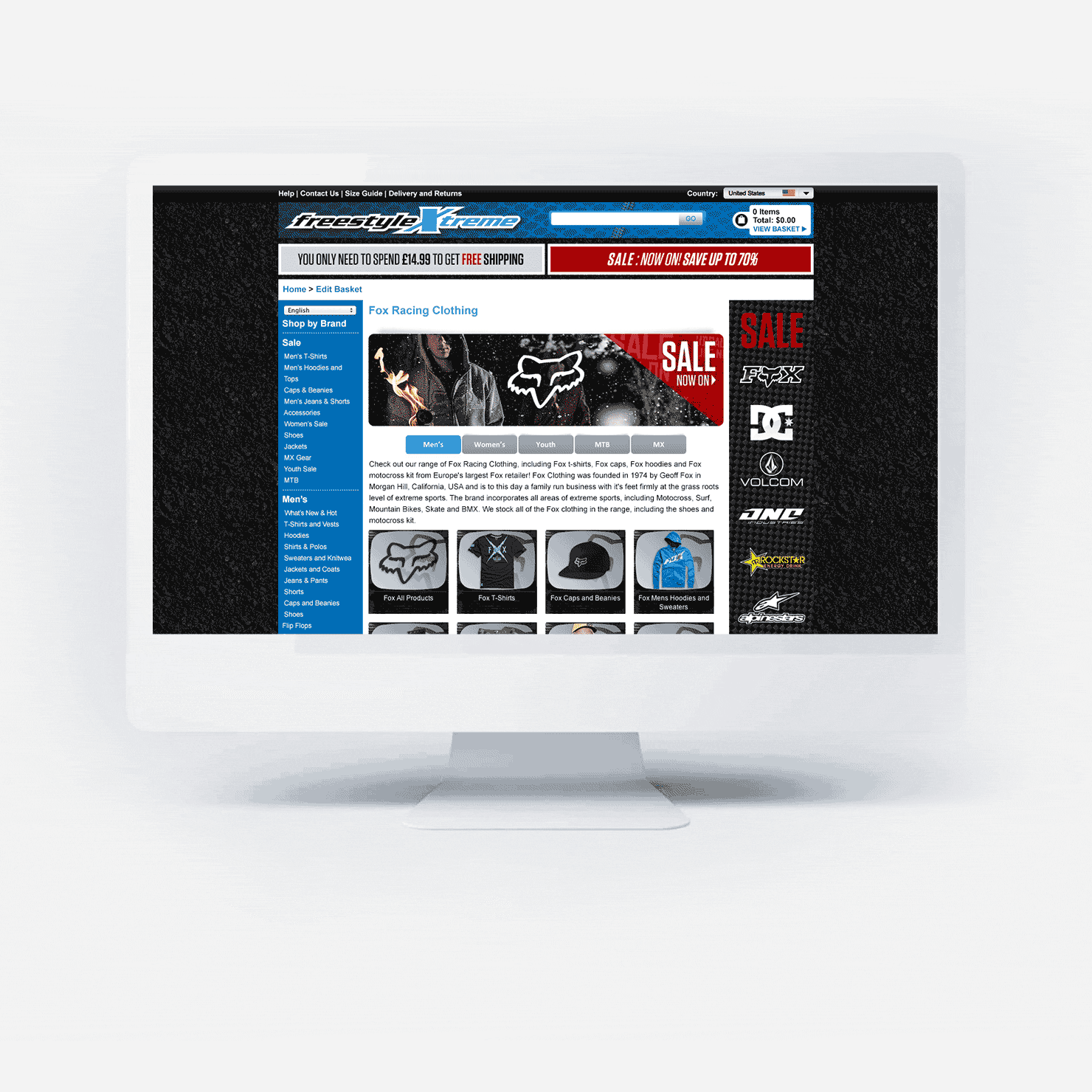 Brand Page | 2013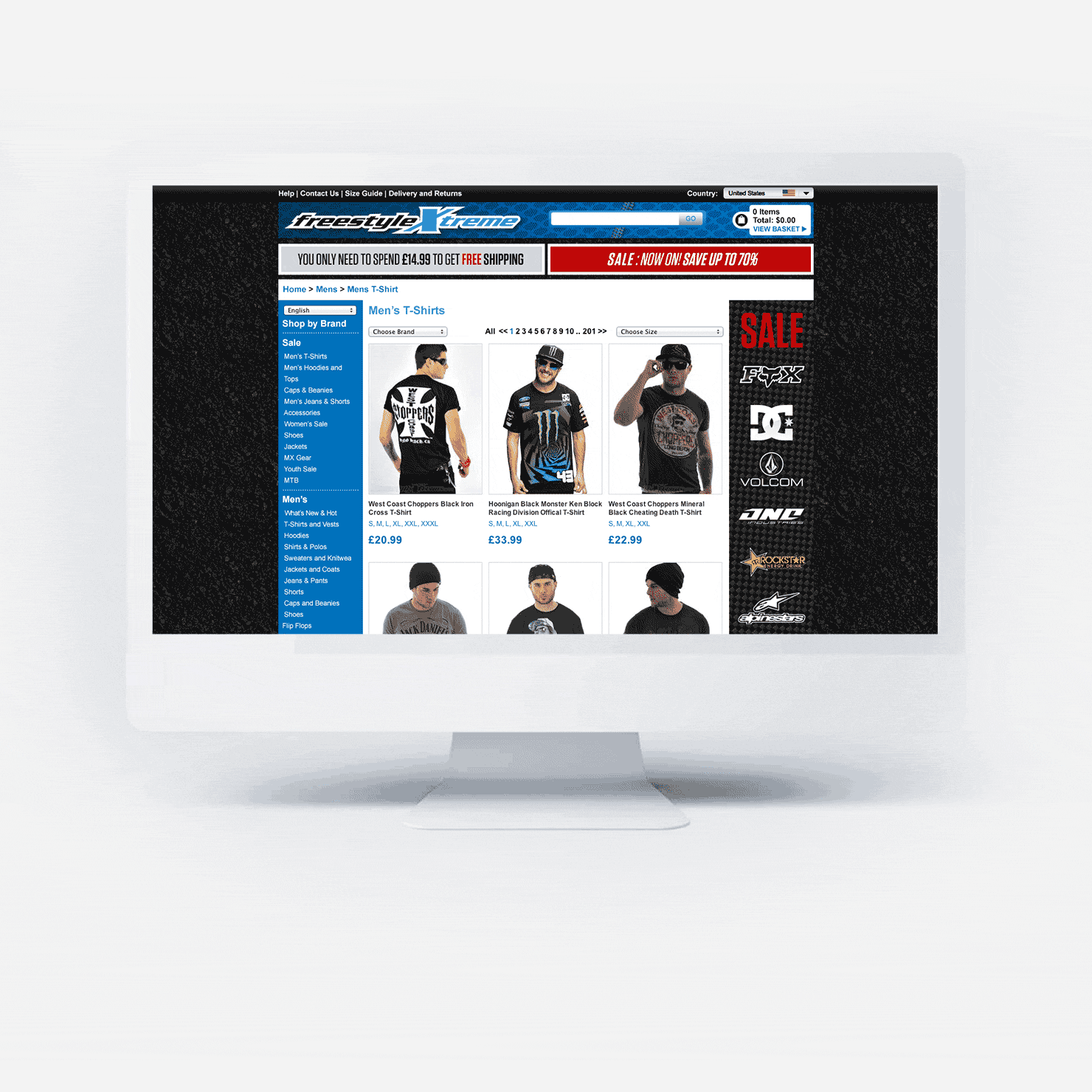 Listing Page | 2013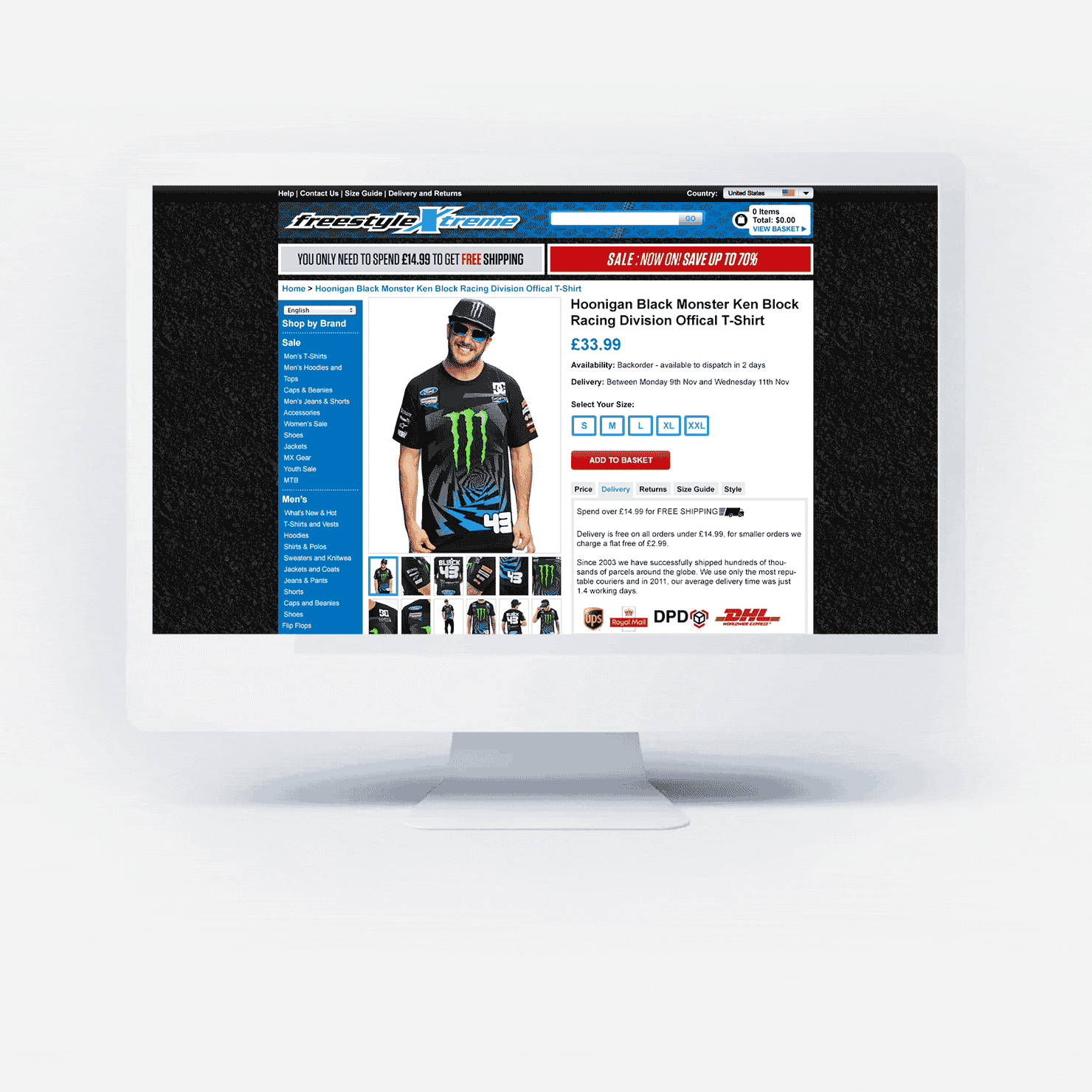 Product Page | 2013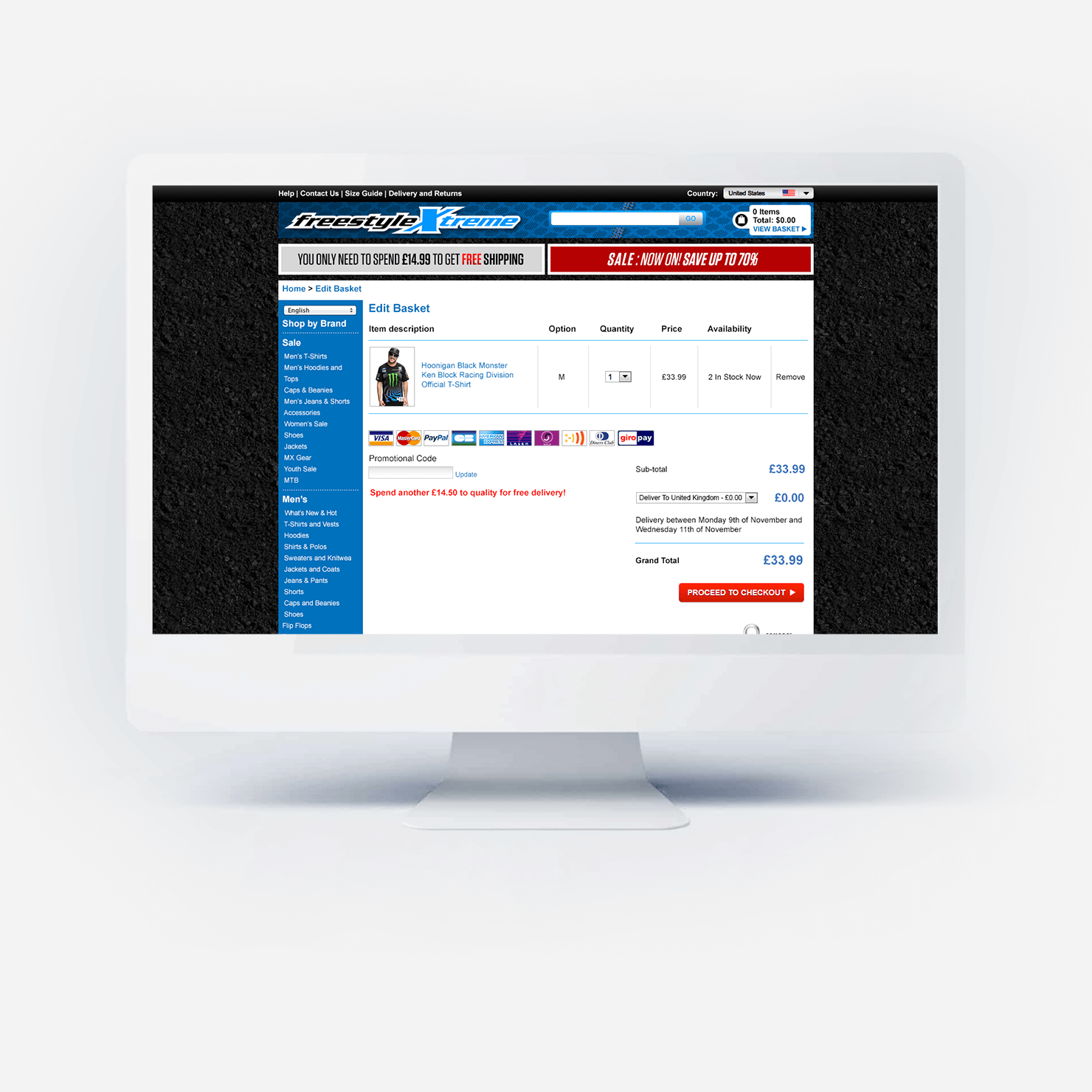 Basket Page | 2013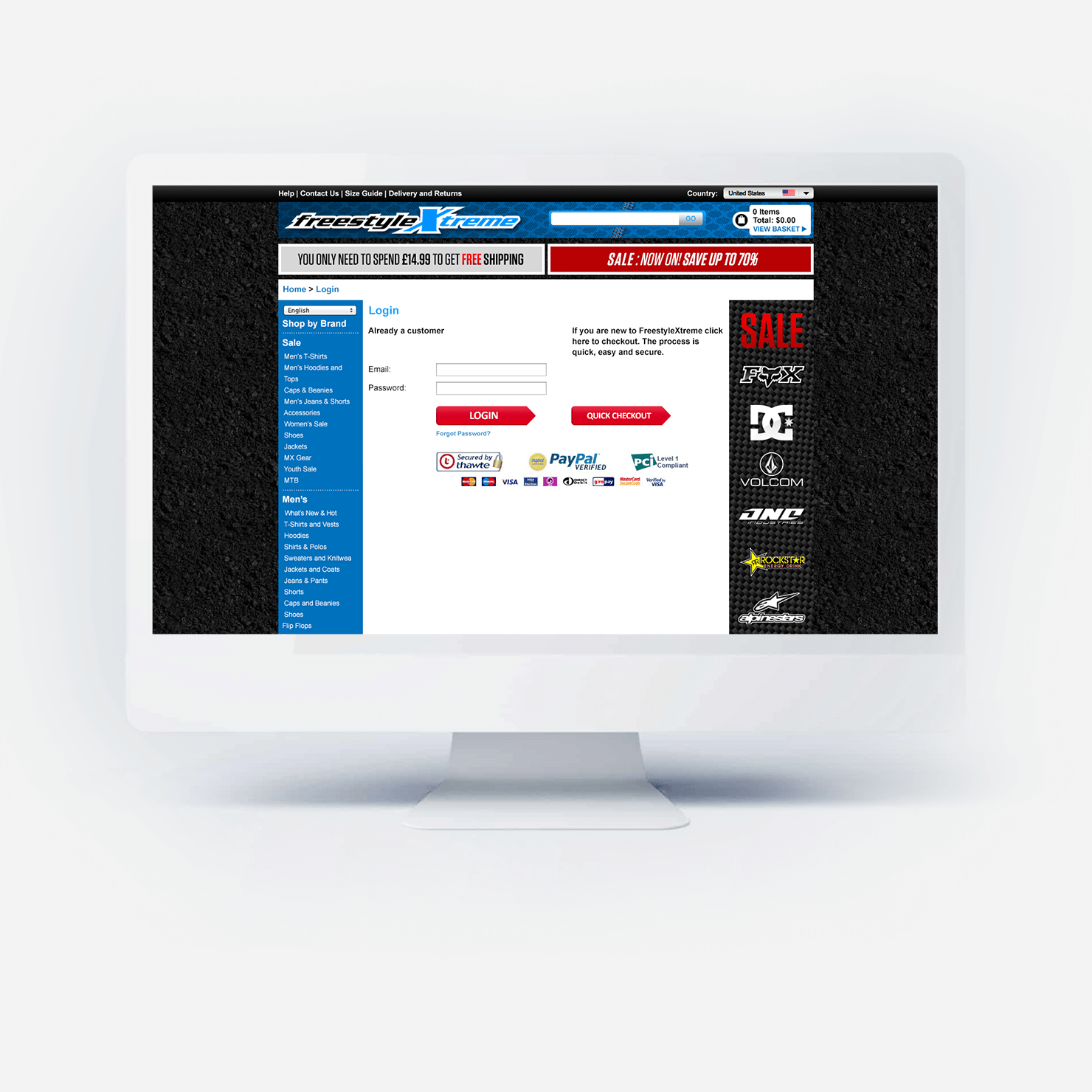 Login Page | 2013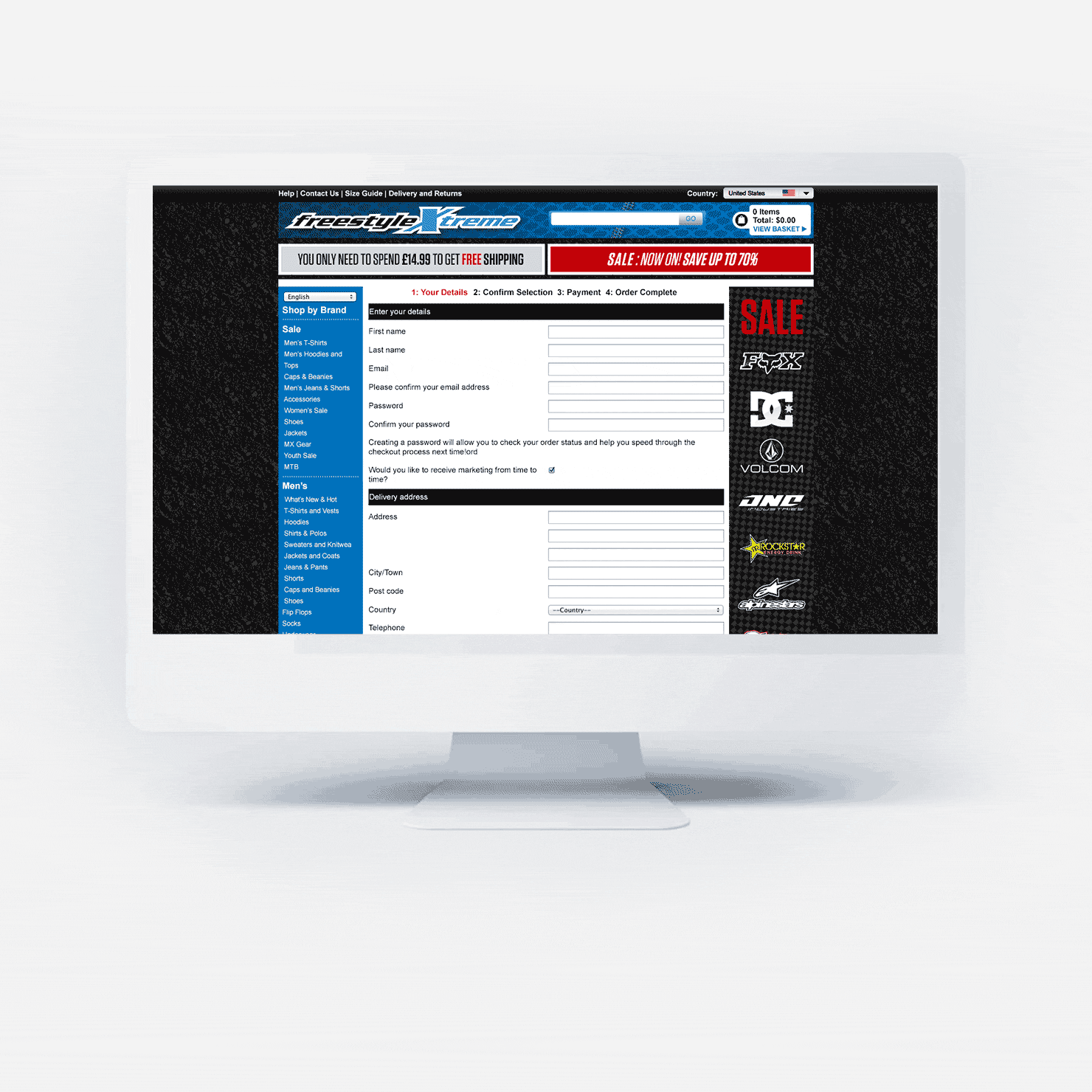 Checkout Process | 2013
The Challenge
FreestyleXtreme wanted to create exceptional user experiences for their multinational audiences to inspire people to live an active lifestyle and pursue their passion for extreme sports. 

They knew their customer base were increasingly using mobile devices for online purchases but needed a solution that would make it easier for the customer to continue their journey using mobile devices.
Objectives
To build an engaging website template that encompasses FreestyleXtreme's brand
Improve user experience and navigation for the multi-lingual website
Develop a website template with a mobile first approach
Optimise the website to build visibility and drive traffic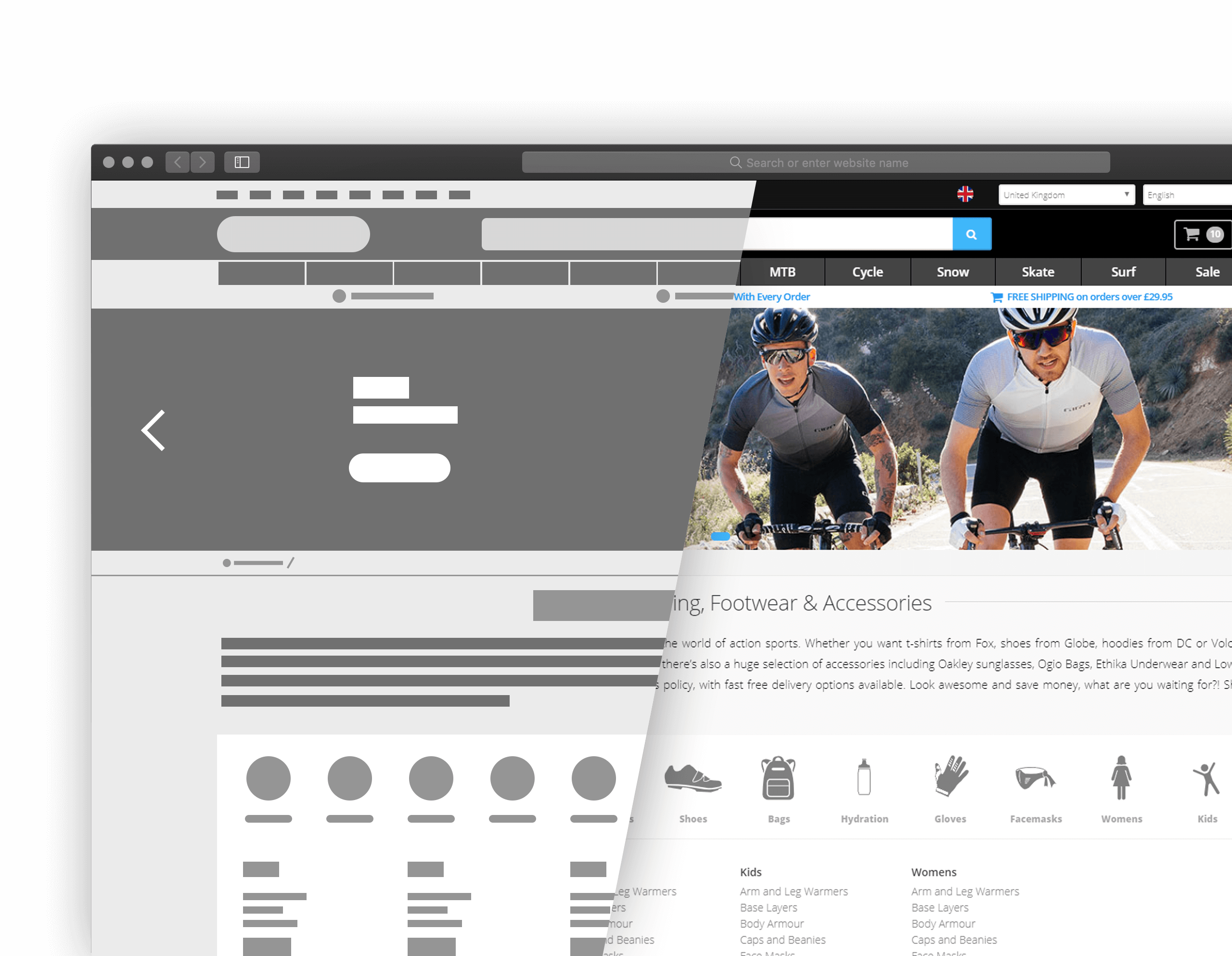 Temporary Solution
In 2014, we released a brand new mobile site along with an optimised desktop website; designed to be functional even on mobile devices. Our research showed although the mobile usage was slowly going up, 70% of the customers preferred the desktop site while browsing on their mobile phones.
Results:
32.3% revenue increase per mobile users
Simplified checkout process
* The experiment was presented to all mobile and tablet users across the 20 different countries'storefronts' that FreestyleXtreme own. The original site was shown to 50% of these users, with the other 50% seeing the new mobile variation. The experiment was run for a period of 30 days, with a suitable sample size and to 95%+ statistical significance. This ensured the results recorded were valid and that financial impact could be accurately calculated.
Phase Two
Following the success of the new mobile site, we decided to build a brand new all-in-one fully responsive desktop / mobile website that would appeal to the mass market and hence drive more sales. 

In order to achieve this I had to come up with a new design language that would take FreestyleXtreme form a niche motorsports market to the mainstream. While maintaining the brand identity and values.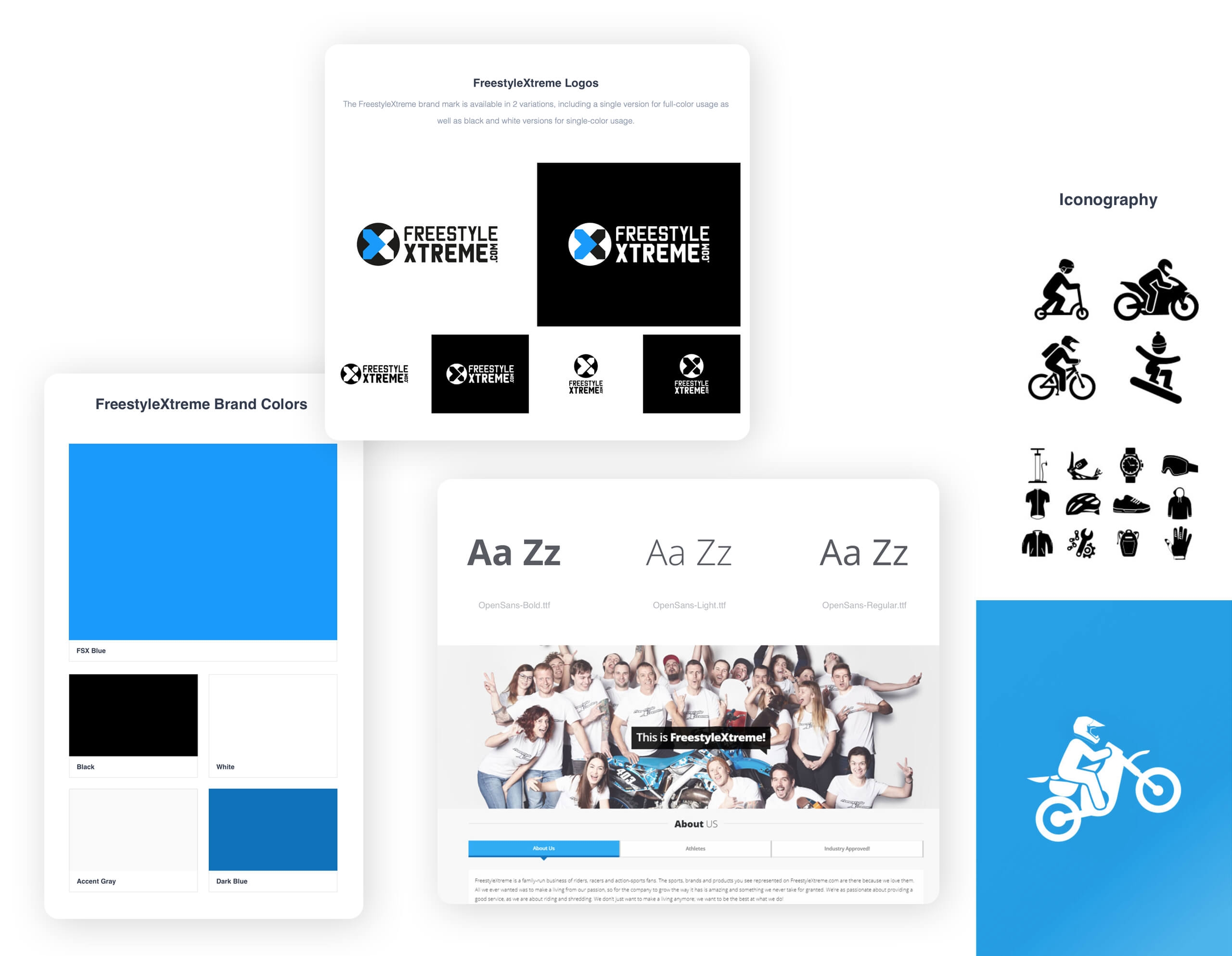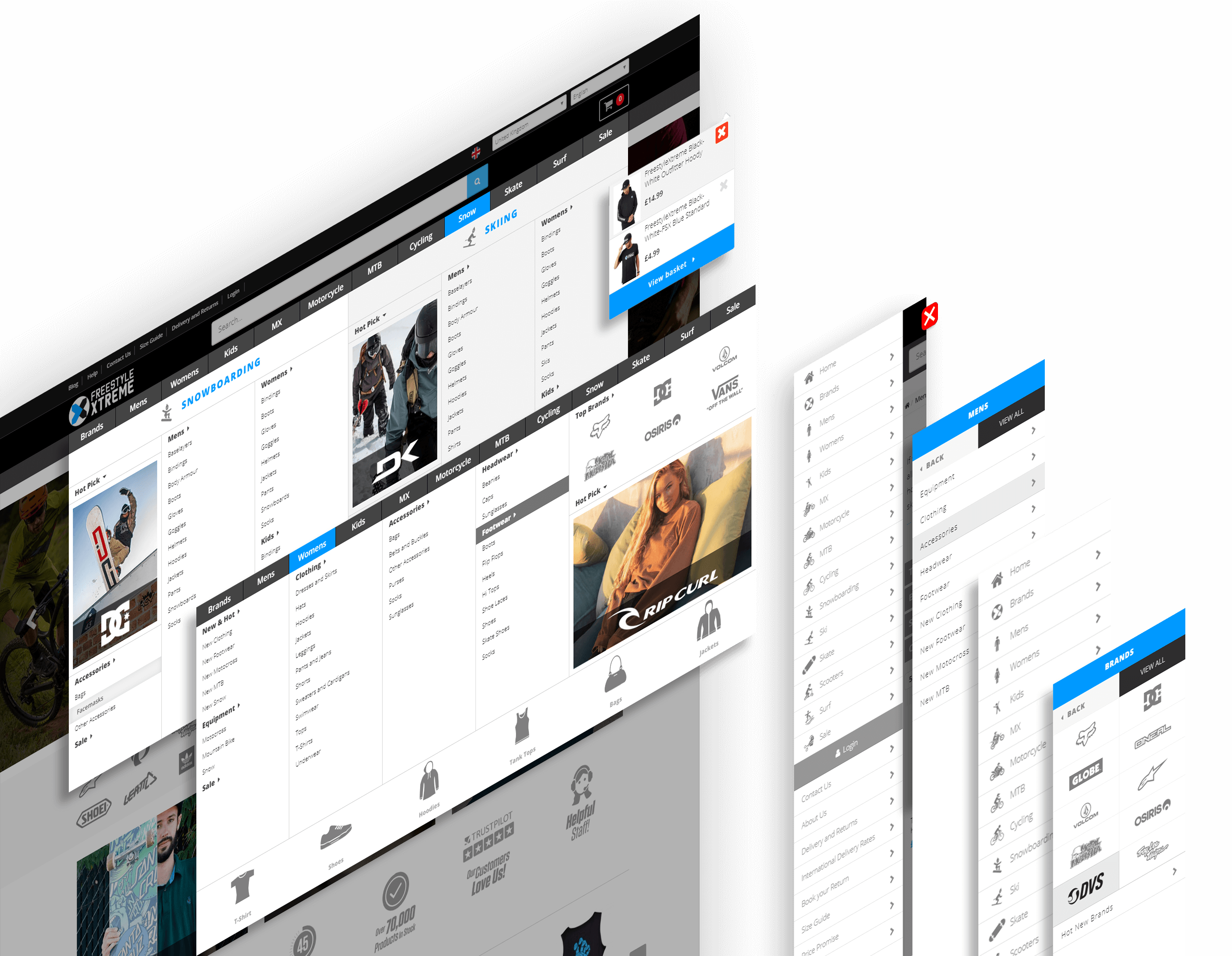 Final Solution
The new V3 website has been a great success, it streamlined the user interface across all devices and improved navigation. The multi-lingual, mobile-first sites have been instrumental in positioning FreestyleXtreme as one of Europe's largest action sports retailer whilst delivering quality content and user experiences to their global audiences.
Accolade
An absolute pleasure to work with on a personal level, his ability to create the HTML, CSS and Javascript for the pages he designs meant that the many projects we collaborated on, including a complete responsive website redesign, were pushed out fast and with very little friction. His excellent communication skills allowed him to distill the requirements from the Marketing, Photography, Customer Care, Translation and Technical departments in to page and control implementations that were informed by his own enthusiastic research into UI/UX and his solid awareness of performance constraints.
Brian Powner
Senior Software Developer | freestyleXtreme.com
---